Koboz Kommish Report Week 7
Nice to see the Vikings didn't lose this week as they had it off, maybe the defense needed a week off, maybe that will help them out.
Game 1 Dread Pirates 5-1 vs Dreadnaughts 0-6
A nearly perfect team took on the perfect team, but although the naughts are perfect it is in the wrong direction as they have yet to win a game, much like the NFC East they suck, the pirates had a good output of 32 points, but the naughts did something no one expected, they scored and scored some more and in the end got the first win of the season 41-32.
Game 2 Kodiaks 4-2 vs Rebels 3-3
the daks came in strong and really wanted this win, and it sure showed as they scored with every position on their way to 52 points, that was much more than the 33 the rebels put up, big win for the daks as that ties them with the pirates for the north lead.
Game 3 Mauraders 1-5 vs Warhawks 6-0
Maurs had a fantastic trip to the war dome, they enjoyed the road trip had some beers and came in ready to fight, they put up a great score, it seemed the hawks just couldn't get anything to go their way, like everything was against them….
I knew it!!! it was heads!!! hawks get screwed and not in the good way 24-13.
Game 4 Zepplins 2-4 vs Burninators 3-3
The nation knew they had this game, I mean like big time they were so confident they left 2 bye players on the bench, not just any player either a QB and a K two of the best scoring members of any team, but it was a dumb move as the zeps win easy 25-12.
Game 5 Vipers 3-3 vs Screaming Demons 3-3
Vips wanted a win but so did the demons they have been hovering around .500 all year, they will probably be 7-6 or 6-7, today the vips made it a little easier for them to achieve their 6-7 record winning big 32-18.
quite the season hard to predict in this current world what will come next, its been tough for all of us……
game 1 zeps 3-4 vs vips 4-3
zeps know the season has been tough but now it could be their time, the vips have been on a great win streak and their chances of making the playoffs are getting better, they have been having a little trouble in the zeps camp figuring if it is their time or there's…….
game 2 pirates 5-2 vs demons 3-4
slipping below the .500 mark the task doesn't get any easier this week with the ever tough pirates to play, to win this one they are going to go all halloween on them…….demon time
game 3 rebs 3-4 vs nation 3-4
its that time of year when we all need to focus, to make the most of each moment put in front of us, this week it is a chance to get back to .500 next week could be anything……
game 4 maurs 2-5 vs naughts 1-6
the maurs and naughts both won this week this could be the game of the week if they weren't both so terrible lets tune back in when either of these teams make a move.
game 5 daks 5-2 vs hawks 6-1
game of the week it is here so lets talk……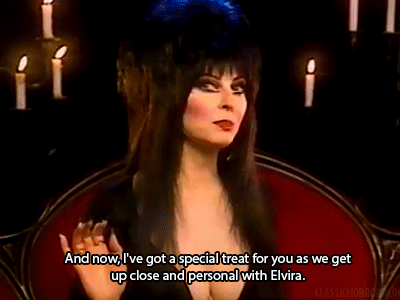 thats right its time folks the interview of interviews the hostest with the mostest is here for you.
BK: welcome once again Elviria
EL: oh God not again!
BK: we know you like it
EL: yeah just like an emina
BK: that can be arranged!
EL: ewww! you are worst than I thought!
BK: I didn't think that would be possible, don't give up on your dreams folks!
EL: look …….. dude!!! eyes up here!!!!!
BK: when you wear that I plan to look everywhere!!!!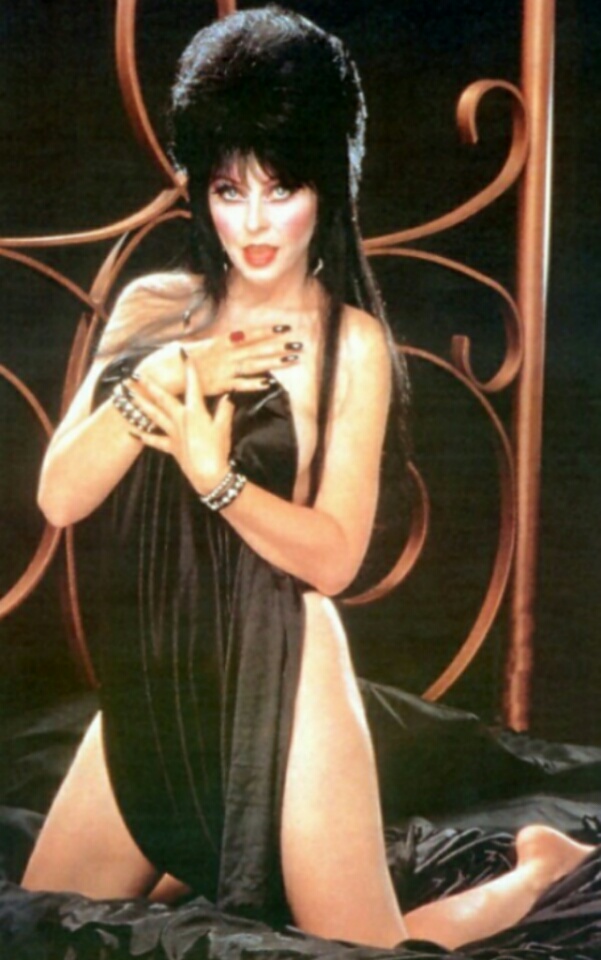 EL: fine enjoy the view
BK: all righty then!
EL: as long as you keep your distance….
BK: well I am glad you are ready to go vote
EL: I am always ready!!!
BK: so what else do you have to sho……. tell us about?
EL: can you just for one year not call me?
BK: look I will take it into advisement but really I doubt it
EL: fine can we at least be done for this year?
BK: fine but you leave first…..
well that is it for this week, we will see you all next week same weak jokes same bad banter
I am Boss Kommish and I have spoken.