Koboz Kommish Report Week 11
The Vikes gave us some hope, but now they can't finish a game again and again…….
too late to sevor for Trevor but lots of other QB's we will need to look at.
Game 1 Kodiaks 6-4 vs Zepplins 5-5
The daks needed this game wanted this game, did the zeps? no no they did not leaving bye players in letting the daks win big 38-11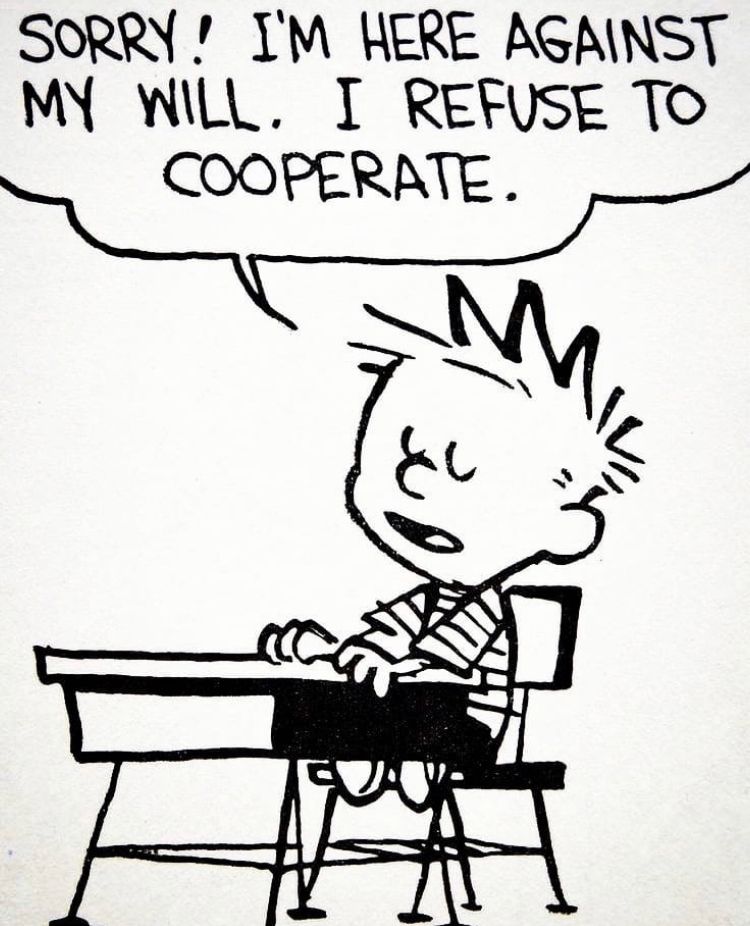 Game 2 Rebels 5-5 vs Vipers 5-5
Two teams on the edge both trying to stay over .500 the rebs have been struggling lately, the vips having been making moves to secure that playoff spot, the rebs WR's failed them with zero points, not only that but that slacker from the Vikes we won't say his name I'll just say D Cook,, uhh no thats too obvious Dalvin C could only get one TD, I mean the rebs are relying on him for 2 to 3 TD's a week! keep an eye out on the waiver wire he may be available soon, vips win 30-21.
Game 3 Mauraders 4-6 vs Dread Pirates 8-2
The maurs knew this was a tall task, the pirates own the league winning is all they do, the maurs all they could do was muster up 23 points, leaving some on the bench but really I mean come on we all know the pirates are scoring in the 30s or 40s or more and 23 does not cut it the pirates get 39 and the win.
Game 4 Burninators 3-7 vs Screaming Demons 3-7
Wow who knew a two 3-7 teams would have such an important game, both are fighting for a playoff spot, the demons put their fortunes on the kicker but there was some good news and bad news good news he got three field goals, bad news the team had no TD's and that would be the total, the nation used Tucker and were able to get 10 and take the win 31-27.
Game 5 Dreadnaughts 3-7 vs Warhawks 8-2
Naughts early losing streak has turned into a winning streak, while the hawks have been taking it easy locking up a playoff spot meaning they can rest the players, but as we all know that can just make you rusty in the playoffs well someone better tell the hawks as they drop this one 37-28.
we captured an image of the naughts taking the hawks out…..
Just two games remain and believe it or not no teams have been eliminated and no one has wrapped up a title yet, perhaps they have due to tie breakers but its late and I ain't gonna go through all that right now, both the hawks and pirates need a win to secure a title a daks or vips loss will give it to them as well.
game 1 daks 7-4 vs nation 4-7
the daks have been bringing the game lately and still have a shot at the top spot, they cannot lose I mean they can't just can't,
game 2 maurs 4-7 vs zeps 5-6
big divisional game the maurs must win this one to keep hopes alive the zeps need to win and even that is not enough to secure a win, with some help they could it will come down to who needs it more.
game 3 naughts 4-7 vs demons 3-8
naughts are on a tear winning game after game win this one and the next one they just may make the playoffs, the demons certainly need to win this one or it is all over.
game 4 pirates 9-2 vs rebs 5-6
pirates best team in the league do you care? no did you want to know this information? no will you do anything about it? apparently not, the rebs once a very promising team have become a top scoring team struggling to make the playoffs, will they make it? they have a tough challange this week.
game 5 vips 6-5 vs hawks 8-3
the hawks have had two weeks to win one game and take the west title, the vips only have to lose one game over those same two weeks, now they meet in a game the vips have to win and the hawks want to win, who will get it?
will the vips get the win or do the hawks fly away with this one?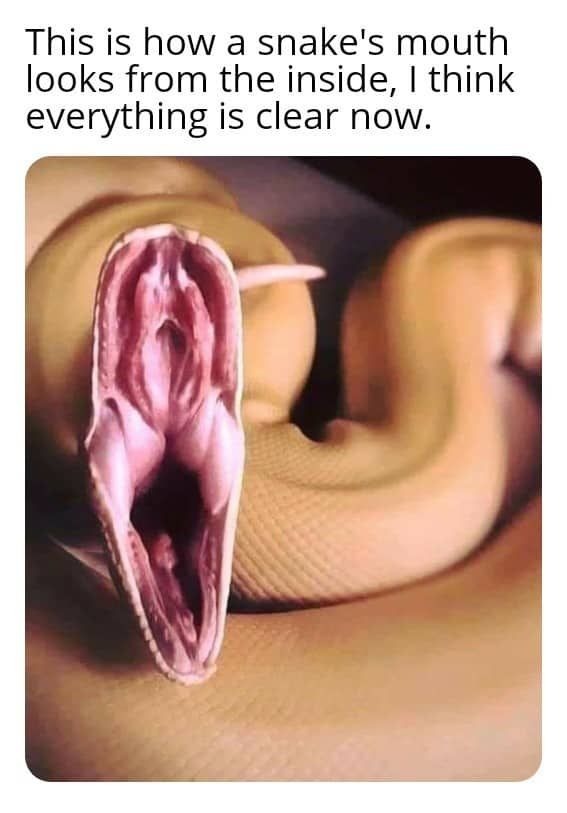 Yikes!
This is your two week warning, be prepared after this week and the next one we are in the playoffs!!!!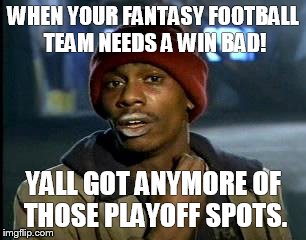 I am Boss Kommish and I have spoken.